Funchal Jazz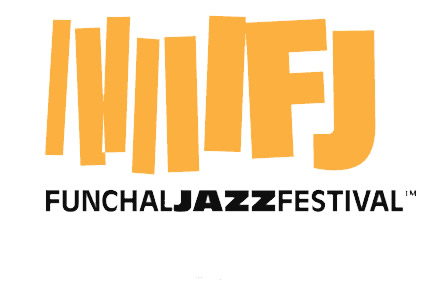 7º Funchal Jazz / 6, 7 e 8 Julho 2006
Joana Machado; Paquito D' Rivera Quintet; Ivan Lins Group; Lonnie Brooks Blues Band; Laïka Fatien ; Mccoy Tyner Septet; LisMad Connection 06
6º Funchal Jazz / 7, 8 e 9 Julho 2005
Orquestra de Jazz do Hot Clube; Dianne Reeves; Quinteto de Rodrigo Gonçalves; Eliane Elias; B-Flat Blues Band C/Carlos Polónia; Arturo Sandoval; Mox Nix
5º Funchal Jazz / 7, 8, 9 e 10 Julho 2004
Dave Brubeck Quartet; Maria Viana c/ Orquestra de Jorge Costa Pinto; João Bosco Group; Mark Turner Trio; Lizz Wright; uarteto de Hugo Alves; Magic Slim & The Teardrops; Quarteto António Ferro c/ Michael Lauren; Humberto Fournier Sexteto.
4º Funchal Jazz / 3, 4 e 5 Julho 2003
Orquestra de Jazz do Conservatório; Toots Thielemans Quartet; Trio de Carlos Bica; Yellowjackets; Quinteto de Mário Barreiros; Gonzalo Rubalcaba / David Sanchez Quartet; André Sarbib Trio c/ António Serrano; Orquestra Experimental Angra Jazz; Trio Ivan Paduart c/ Fay Claassen; Jorge Lima Barreto / Eddie Prévost; Vitor Rua/ John Butcher; Macacos das Ruas de Évora.
3º Funchal Jazz /4, 5 e 6 Julho 2002
Marino's Connectsound; Dee Dee Bridgewater; Quarteto de Miguel Braga; Maceo Parker; Trupe Vocal; Rufus Reid Quintet; Kiko + Trio de Paulo Gomes; Banda do Conservatório c/ Mónica Ferraz; Grupo de Alunos do Curso de Jazz do Conservatório - Escola das Artes do Funchal; Edmund Velasco Quintet.
2º Funchal Jazz / 12 , 13 e 14 Julho 2001
Chano Dominguez Sexteto; Ray Brown's 75th Birthday Celebration; Orquestra de Jazz de Matosinhos; The Brecker Brothers; Oficina - Sexteto de Jazz da Madeira; Tania Maria Group; Jackie Jones Group; Minnemann Blues Band; Pura Trio.
1º Funchal Jazz /13, 14 e 15 Julho 2000
Nicholas Payton Big Band; Quarteto de André Sarbib; Leny Andrade e Trio; Quarteto de Paula Oliveira; Lucky Peterson Blues Band; Oficina - Quinteto de Jazz da Madeira; Quarteto de António Ferro; Golden Jazz Band; Quinteto de Bernardo Moreira.
Funchal Jazz na Internet:
---
Programador/ Director Artístico Paulo Barbosa
Organização Choose Fantasy
Iniciativa CÂMARA MUNICIPAL DO FUNCHAL
---